Best Diabetes Centre in Ahmedabad


We are Providing Best Treatment of Diabetes, Hematological disease & Anemia

Explore Our Completed Services!
Best Diabetes Doctor in Ahmedabad
If you are serious about managing your diabetes, you should consult Dr. SK Agarwal. Many people come to us, many of whom have been on insulin for a long time and whose diabetes has not been controlled. We've helped countless individuals who had seen several doctors before us and still couldn't get their diabetes under control.
Aside from that, we concentrate on the application of new technology in diabetes care like CGMS (Continuous Glucose Monitoring System).
Areas of expertise include:
Best Endocrinologist in Ahmedabad
Dr. S K Agarwal is a highly qualified and experienced endocrinologist with over 25 years of experience in the field of endocrinology.
He is a superspecialist in the diagnosis and management of a wide range of endocrine disorders, including all types of Diabetes, Thyroid, Obesity, PCOD, Erectile Dysfunction, Osteoporosis & All Hormone Disorders. He is also well-versed with the latest treatment options, and he can provide you with personalized care that meets your individual needs.
If you are looking for an experienced and Best endocrinologist in Ahmedabad, Dr. SK Agarwal is the best doctor to be consulted. He is highly respected by his peers and patients, and he is committed to providing you with the best possible care.
Areas of expertise include:
Best Clinic for Hematology Disorder in Ahmedabad
Aaryaa Endocrine Diabetes & Hematology Centre is one of the best hematology care centers in Ahmedabad. We have a team of experienced and dedicated doctors who are experts in the diagnosis and treatment of blood disorders. Dr. Aishwarya Raj is one of our most respected doctors, and she is known for her compassionate care and her expertise in hematology.
We offer a wide range of services, including blood tests, bone marrow biopsies, and chemotherapy. We also have a state-of-the-art facility with the latest equipment to provide our patients with the best possible care.
Our doctors are committed to providing our patients with personalized care. They will work with you to develop a treatment plan that is right for you. We understand that blood disorders can be a challenging and frightening experience. We are here to support you every step of the way.
Areas of expertise include:
Our
Experts
We are the best Endocrinologist in Ahmedabad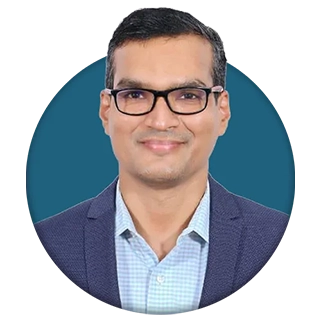 M.B.B.S., M.D. (Internal Medicine)
D.M. (Endocrinology)
Fellowship in Diabetology (JIPMER, Puducherry)
Ex-Short Term Trainee-Endocrinology (PGIMER, Chandigarh)
Ex-Consultant, Endocrinology, Diabetes & Metabolism (CMC, Vellore)
Endocrinologist, Diabetologist, Obesity, Thyroid & Hormonal Disorders Superspecialist
M.B.B.S. , MD.
Fellowship in Hemato - Oncology (CMC, Vellore)
Ex. Sr. Department of Clinical Hemato-Oncology (GMCH, Guwahati)
Ex. Trainee-Hematopathology (PGIMER, Chandigarh)
Fellowship in Bone Marrow Transplant (GCRI, Ahmedabad)
Consultant Hemato-Oncologist & Bone Merrow Transplant Physician
Our Facilities
Outpatient Rehabilitation
Daycare
Primary Health Care
Emergency / Critical Care
Outdoor Services
Feel like Home Services
Pathology
Pharmacy